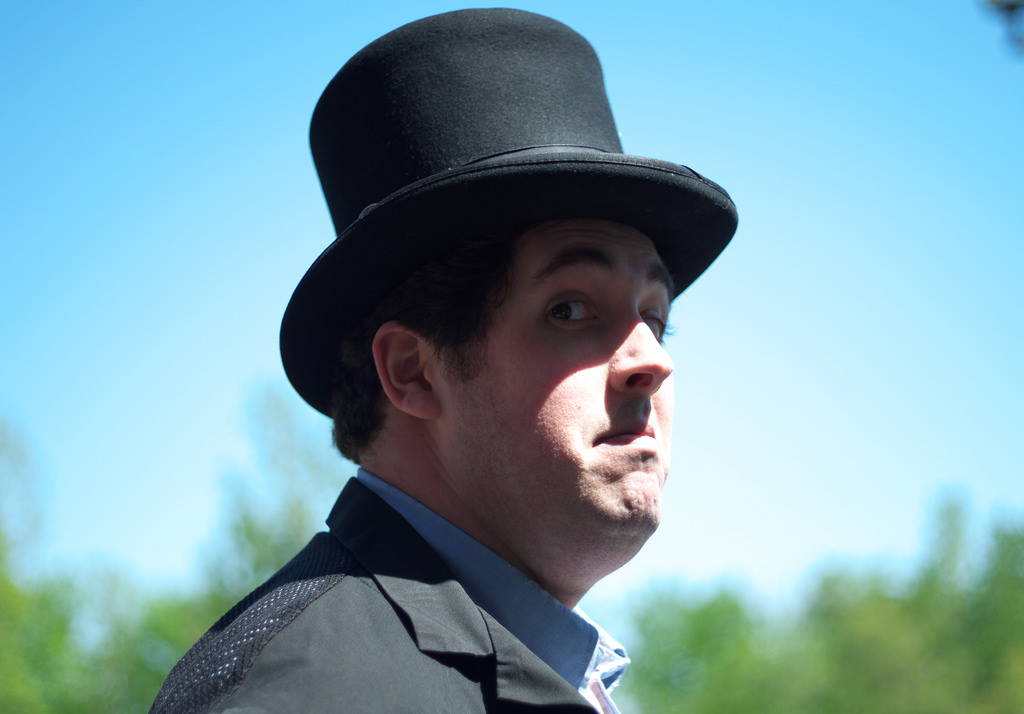 Photo: Beaverbark Photography
Alkali
It was a bright cold day in April, and the clocks were striking thirteen. Laughably, a ferret had been made guest of honor at MCFC and the board of directors stocked up on libations for the thirsty mustelid. Indeed you heard right, the top hat wearing giant of a ferret has been made GoH of the very con you are attending. Knowing the Director of Programing had asked him to write something about himself, the ferret got to work! Easygoing as he was, Alkali jumped at the chance to put his pen to paper. The sounds of frantic scribbling could be heard through his home as he wrote facts on his very being. "Excellent cook, host of whose lion, mate to Xander the blue, HUGE fan of D&D and all things LARPing. Quaint, kind, tall and loud finished his description that all attendees would see. Unabashed by his description the ferret sat back in his chair, elated to be finished with the arduous task of describing himself. I know what you are asking, "why would Alkali write the story of him writing his entry rather than writing the entry himself"? Lament not my friends, for the true description of Alkali lies in one simple step. All you have to do is read the first letter of every sentence.
Donryu
Donryu is an illustrator and sequential artist residing in Atlanta, Georgia. He was born in Florida and eventually moved to Michigan where he spent his childhood.
After graduating high school in 2004 he moved to Atlanta and attended art school where he apprenticed under an animator and got his bachelors degree in animation, specializing in sequential art and storyboarding.
Since graduating college in 2009, Donryu has been working professionally as an illustrator and storyboard artist and primarily working within the furry fandom.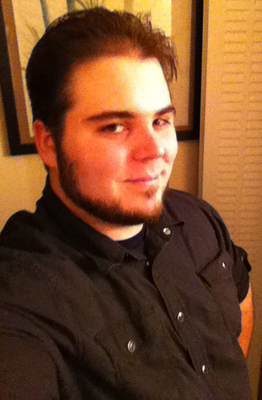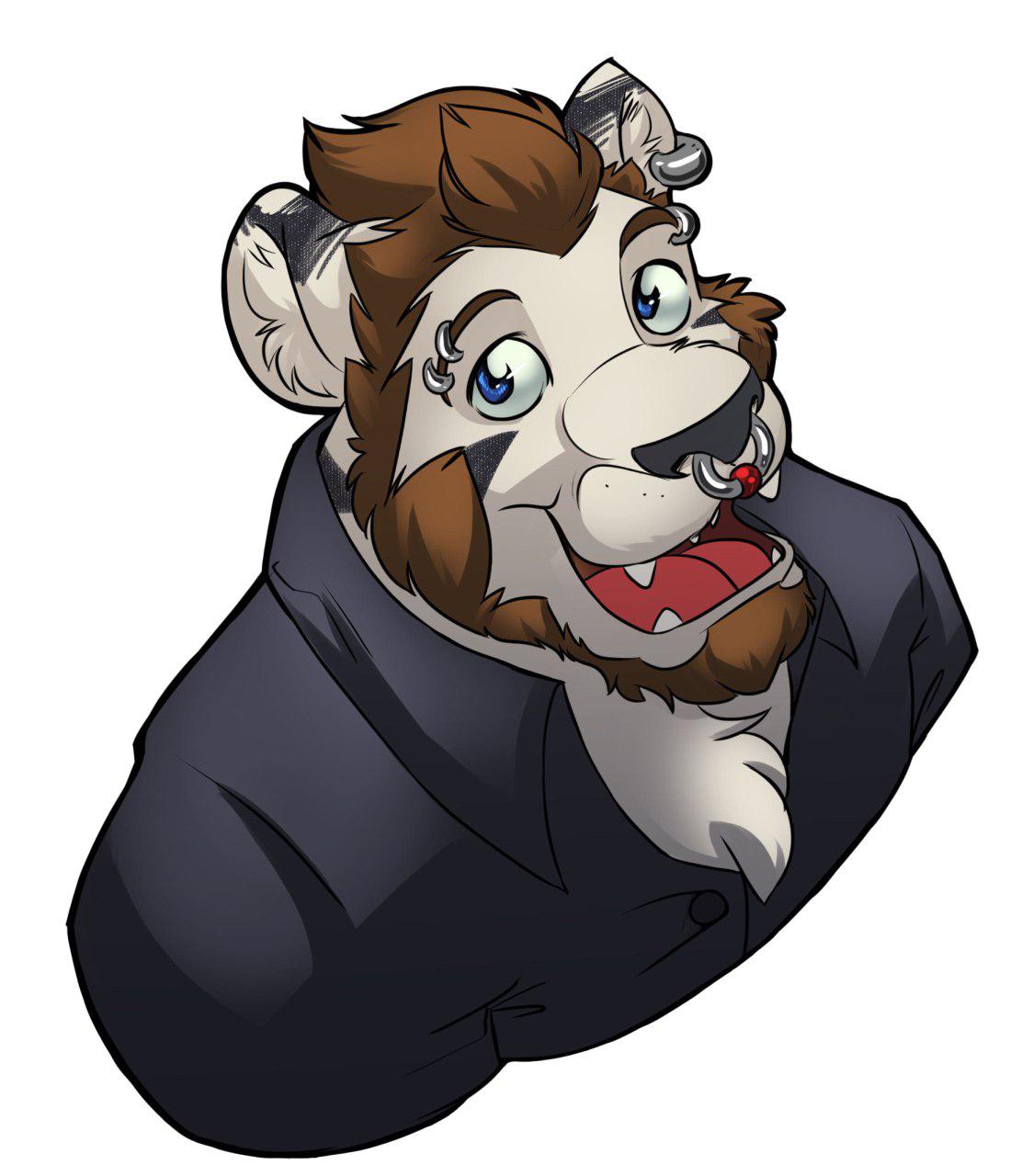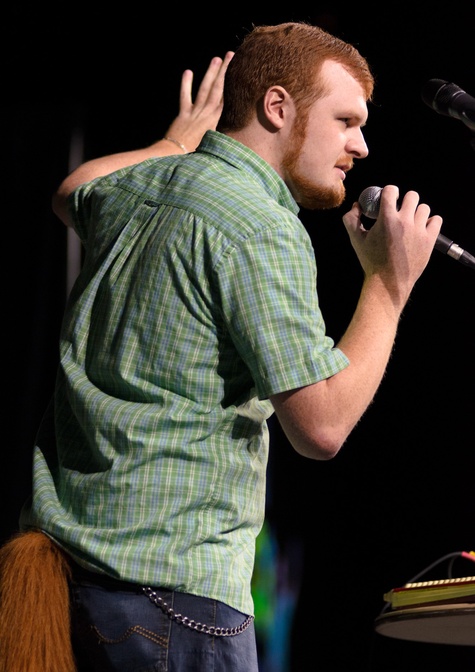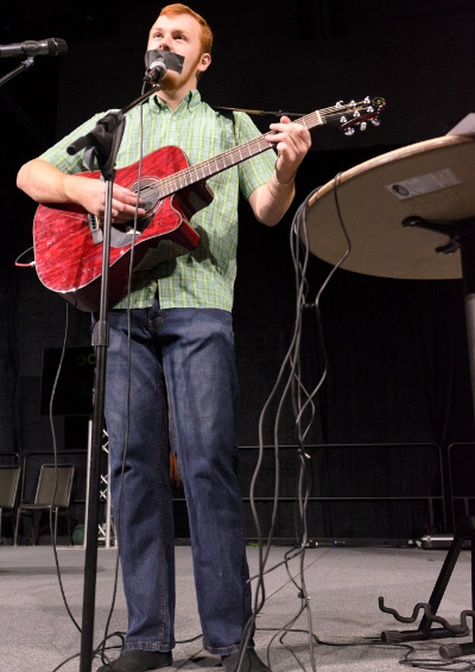 Pepper
Pepper has been performing music for 10 years, 5 of which spent in the furry fandom. Since 2011 Pepper has played stairwells, lobbies, hotel rooms, panel rooms, and main events halls from Pittsburgh to San Jose. He is proud to have never missed a MCFC and is always happy to be back in Michigan. You have a 24 hr dining room McDonalds. You have Faygo.
Pepper is a singer primarily but also plays guitar, and messes around with a looper. The Foxes and Peppers show features Pepper's vocals along with piano and wit by Fox Amoore. Fox and Pepper have been collaborating for a couple years now and have just released their first album as a duo, called "Hashtag". Check out a concert. We're sure you'll have fun.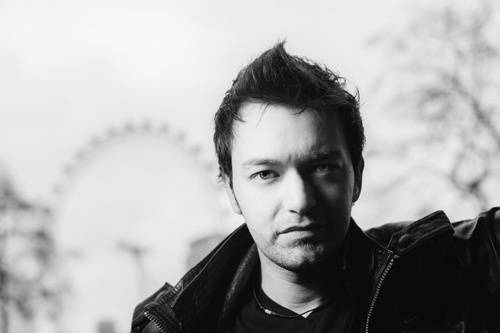 Fox Amoore
Fox Amoore is a professional Composer, Pianist and Keyboardist. He has performed in various places, from the Albert Hall, to the Cavern Club in Liverpool; from Vancouver to The Gold Coast of Australia and many places in between. He has been building up a global reputation with his inspiring works.
His music mainly consists of the New-Age and Orchestral styles with strong Piano lead. However he has also performed and composed in a number of others, including Jazz and to a lesser extent, Electronica/Modern Dance.
He has performed and composed for numerous acts and Media. As a composer, he has worked for Supervillain Studios with their Nintendo Wii production Order Up! He has also composed for Gamer Tonight, an acclaimed comedy video game parody show, as well as over various media and commercial products.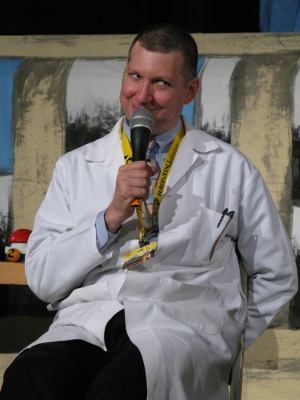 Uncle Kage
Samuel Conway is a chemist who holds a Ph.D. from Dartmouth. He is the chairman of Anthrocon, the world's largest Furry convention, held annually in Pittsburgh, PA. Known as "Uncle Kage" to his fans, he is an experienced raconteur who has performed on stage all around the World. In what spare time he can find he likes to write and has been published several times. His favorite convention activity is meeting with friends in the bar, and if you're inclined to ask he has a preference for semi-dry Rieslings.