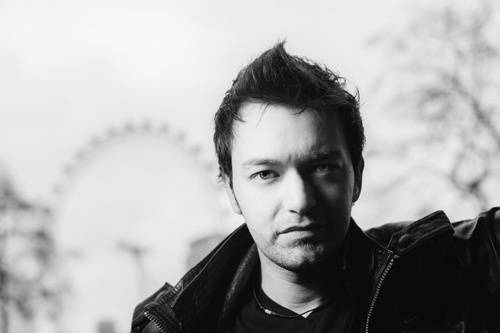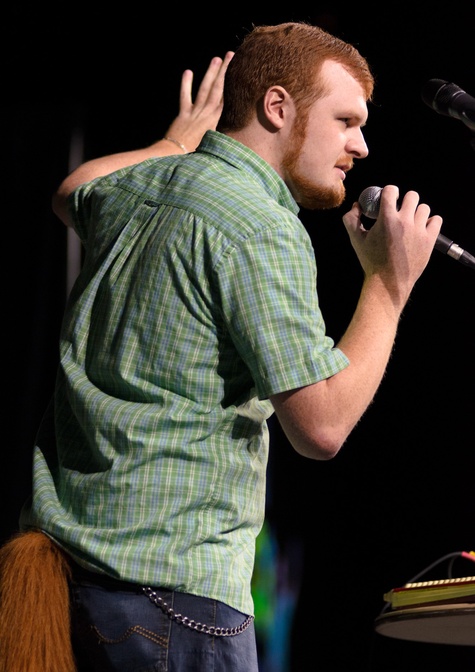 Fox and Pepper
Fox Amoore (Iain Armour)  is a pianist and composer from Scotland. He started playing the piano at age 5 and professionally at age 14. In the past 18 years of playing and composing Fox has achieved some amazing goals: composing and recording two albums both with a live orchestra and choir at Abbey Road Studios (the first album Come Find Me has sold over 5,000 cd, digital, and vinyl copies worldwide), playing at the famous Cavern Club, seven studio albums, and collaborations with many others including composing for Nintendo and Steam games. Fox Amoore completed his second album recording, "The Dreamcatcher", at Abbey Road Studios in February 2017. Featuring the world famous seventy piece Prague Philharmonic Orchestra and a 40 person choir from Eclipse Choir and Opus32. Pepper was also featured on "The Dreamcatcher". Mixed by award winning sound engineer (Avatar, Skyfall, Spectre) Simon Rhodes.
Pepper Coyote (Jared Clark) lives in Arizona and has a degree in music education and is a choir and music instructor. Pepper started performing classical music at age 5 and continued until he reached age 16 when he joined a band and focused on the pop/rock genre. Pepper has recorded eight albums, some independently and others with his band Look Left. Pepper released his newest album "Muh" in December 2017.
Together, and as individuals, Fox and Pepper have performed world wide with concerts in Europe, Australia, Canada, Singapore, South America, Dubai, and the US. They debuted their first collaborative album in July of 2016 at the David L. Lawrence Convention Center in Pittsburgh.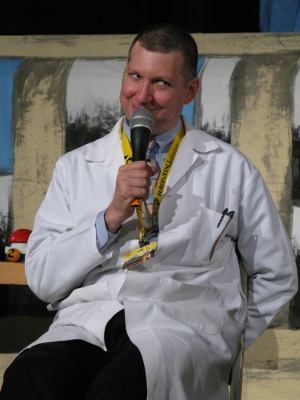 Uncle Kage
Samuel Conway is a chemist who holds a Ph.D. from Dartmouth and works in a laboratory in the Research Triangle area of North Carolina. He is also the chairman of Anthrocon, the world's largest Furry convention, held annually in Pittsburgh, PA. Known as "Uncle Kage" to his fans, he is an experienced raconteur who has performed on stage all around the country and even in such far-flung places as Germany, Australia, England and even the Czech Republic. His favorite convention activity is meeting with friends in the bar, and if you're inclined to ask, he has a preference for semi-dry Rieslings (Germany's Mosel Valley or Washington's Columbia Valley, neither older than 3 years) although he'll always settle for a nice cheap white zinfandel out of a box with a plastic spigot on the bottom.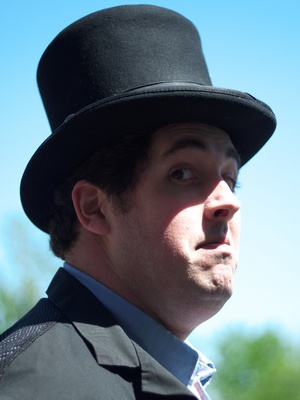 Alkali
It was a bright cold day in April, and the clocks were striking thirteen. Laughably, a ferret had been asked back as a guest of MCFC. Indeed you heard right, the top hat wearing giant of a ferret had been asked back to the con you are attending. Knowing he had been asked to write something about himself, he got to work! Easygoing as he was, Alkali jumped at the chance to put his pen to paper. The sounds of frantic scribbling could be heard through his home as he wrote facts on his very being. Excellent cook, host of whose lion, mate to Xander the blue, HUGE fan of D&D and all things LARPing. Quaint, kind, tall and loud finished his description that all attendees would see. Unabashed by his description the ferret sat back in his chair, elated having finished the task of describing himself. I know what you are asking, "why would Alkali write the story of him writing his entry rather than writing the entry himself"? Lament not my friends, for the true description of Alkali lies in one simple step. All you have to do is read the first letter of every sentence.